Linea1000PLUS

Description

Description
This machine permits the longitudinal splicing of veneer sheets thanks to a gluing unit placed at the entrance. The sheets to be spliced ​​are inserted into the machine, which automatically drags them and at the same time presses them together slightly.
Contemporaneously the veneers pass through a heated zone activating the gluing application. Accurate adjustment devices permit the best working mode according to the different conditions of speed, temperature, glue, density and thickness of the wooden materials.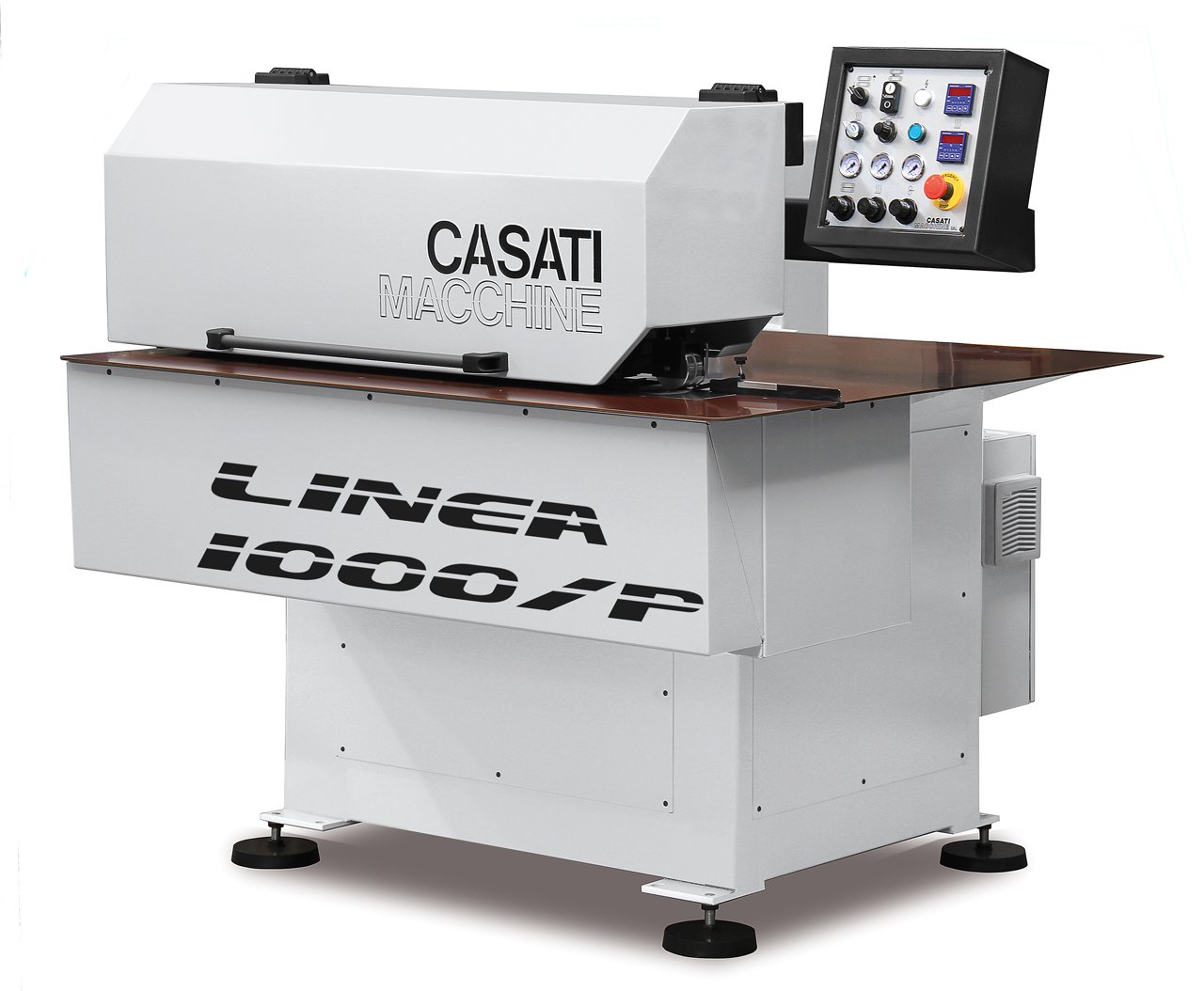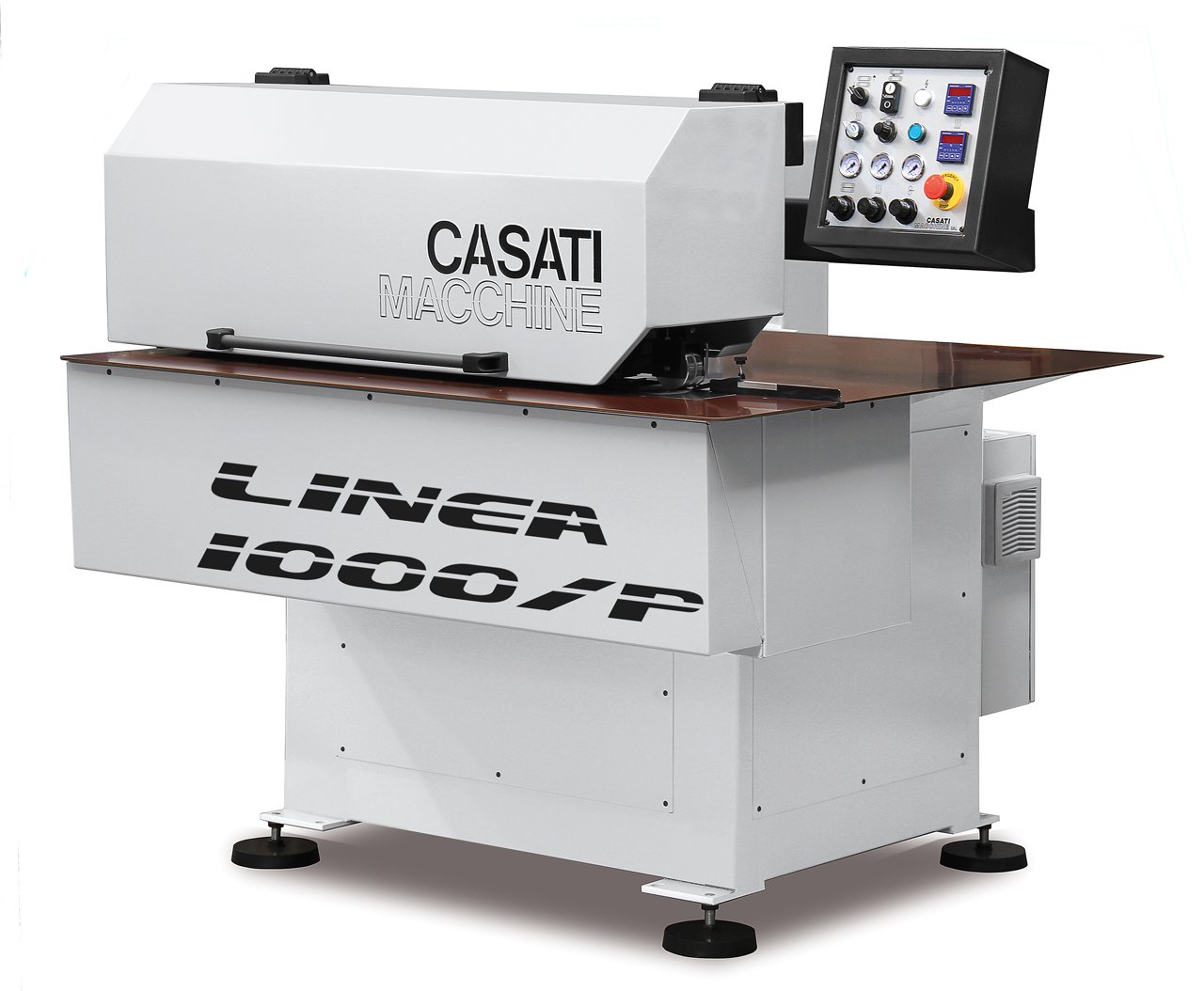 The sturdy construction ensures constant performance and reliability over time
The transport of the sheets takes place by means of a precision chain with tracks in special plastic material with low heat conductivity.
The speed is continuously adjustable within the minimum and maximum values
The control panel is complete with pressure gauges and displays that allow you to precisely control the main processing parameters. Adjustment devices allow accurate adjustments to achieve optimal operation under all conditions.
The glueing unit is sliding longitudinally, with a roll contacting the pack, thus laying down a uniform glue coating on the edge. The extraction of the group for cleaning is very simple.
Accessory on request
Cooling unit to preserve the characteristics of the glue in the glue tray for longer.
Tecnical features

Tecnical features
Principali caratteristiche tecniche
Main technical features
LINEA 1000 PLUS
Sbraccio utile
Throat depth
mm
1000
Spessore impiallacciatura (appross.)
Veneer thickness (approx.)
mm
0,4 ÷ 1,5
Lunghezza min. impiallacciatura (appross.)
Min. length of veneer (approx.)
mm
350
Larghezza impiallacciatura da
Width of veneer sheets from
mm
45
Velocità (appross.)
Feed speed (approx)
m/min.
10 ÷ 30
Lunghezza area di riscaldamento
Heated zone length
mm
1000
Colla per pre-incollaggio
Glue type for pre-glueing
Urea + PVA
Colla per incollatore integrato (*)
Glue type for integrated glueing (*)
Urea + PVA
Carico elettrico collegato (appross.)
Total connected load (approx.)
kVA
3,70
Consumo aria compressa
Compressed air consumption
NI/min
5
Pressione aria compressa
Compressed air operating pressure
bar
6 ÷ 8
Ingombro
Overall sizes
mm
1600x1600x1500
(*) per LINEA 1250 PLUS
(*) for LINEA 1250 PLUS only