Model 1250

Description

Description
This machine permits the longitudinal splicing of veneer sheets, the edges of which have been previously glued.
LINEA 1250 provides feeding and splicing of the veneer: the joining is obtained by heating device. Accurate adjustment devices permit the best working mode according to the different conditions of speed, temperature, glue, density and thickness of the wooden materials.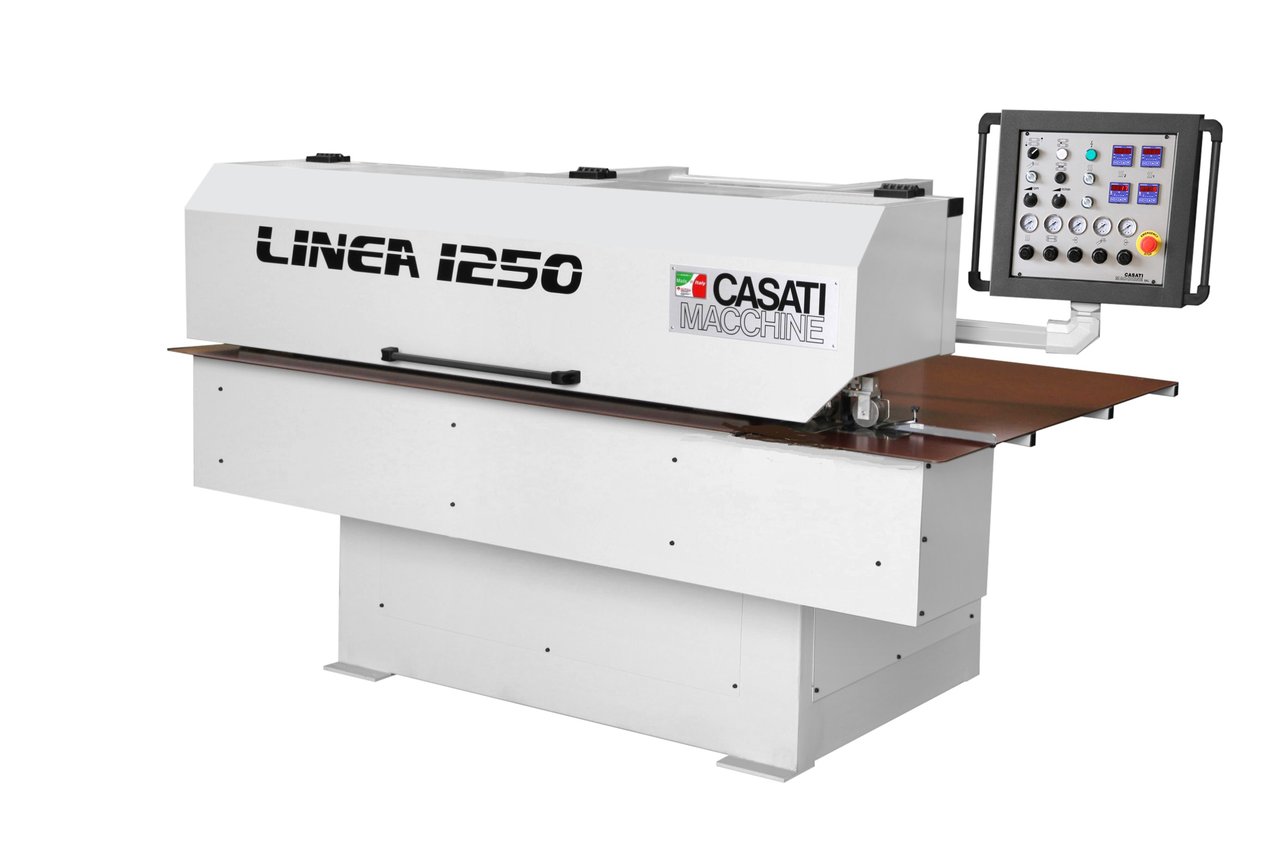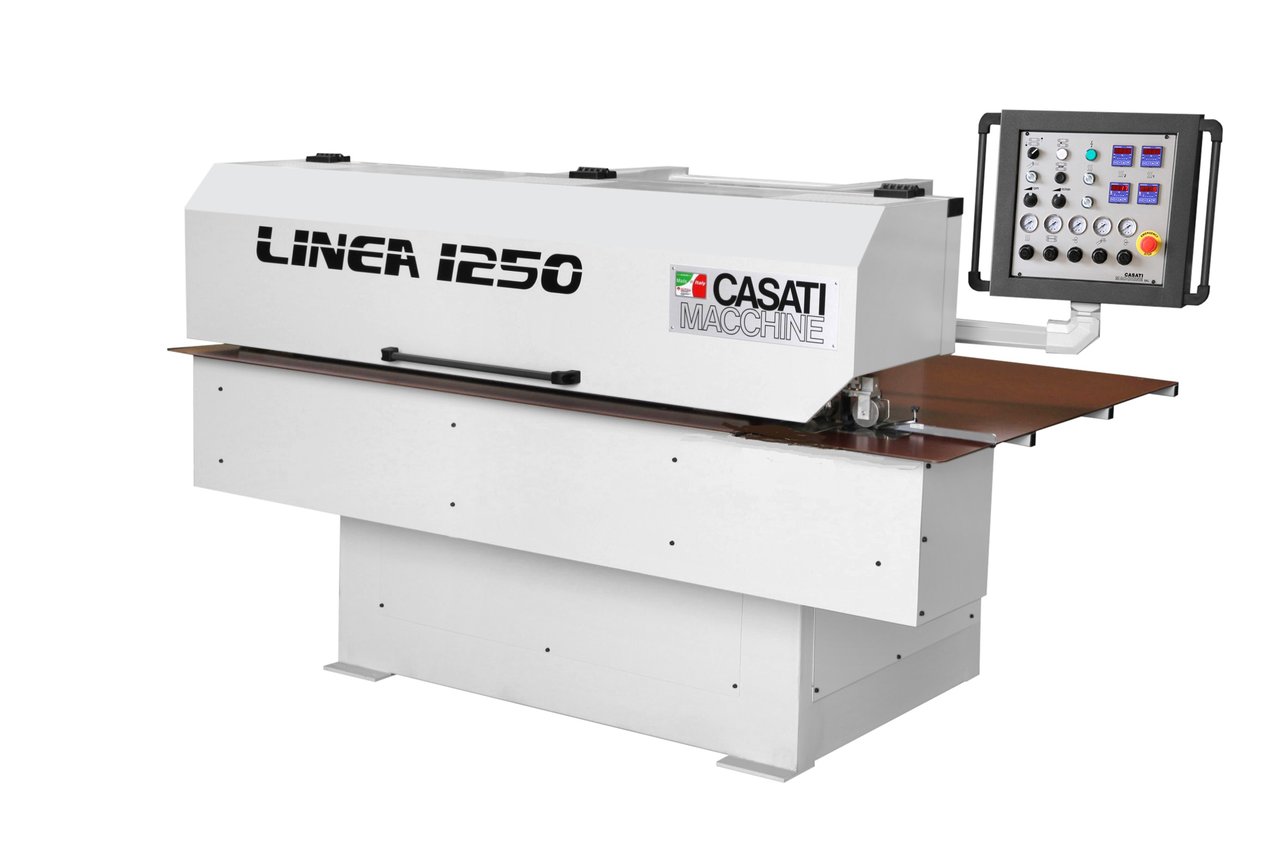 The sturdy construction ensures constant performance and reliability over time.
The dragging of the sheets takes place by means of a precision chain with stainless steel tracks; the speed is continuously adjustable.
The control panel is complete with indicators that allow you to check the main processing parameters.
Knobs allow quick and easy adjustments to achieve optimal operation under all conditions.
Absence of traces of adhesive on the veneer surface that can show through on the surface of the finished panel
Excellent mechanical strength of the joint to withstand the stresses of subsequent manufacturing processes
Elimination of stocks of spools of thermo-adhesive wire

Tecnical features

Tecnical features
Principali caratteristiche tecniche
Main technical features
LINEA 1250
Sbraccio utile
Throat depth
mm
1250
Spessore impiallacciatura (appross.)
Veneer thickness (approx.)
mm
0,4 ÷ 2,5
Lunghezza min. impiallacciatura (appross.)
Min. length of veneer (approx.)
mm
500
Larghezza impiallacciatura da
Width of veneer sheets from
mm
60
Velocità (approssimativa)
Feed speed (approx)
m/min.
10 ÷ 50
Lunghezza area di riscaldamento
Heated zone length
mm
1200
Colla
Glue
Ureica /PVAC
Potenza elettrica totale installata
Total installed electric power
kW
6,3
Consumo aria compressa
Compressed air consumption
NI/min
5
ìPressione aria compressa
Compressed air operating pressure
bar
6 ÷ 8
Peso
Weight
kg
2000
Ingombro
Overall sizes
mm
2600x2000x1700 h
(*) per LINEA 1250 PLUS
(*) for LINEA 1250 PLUS only