Z1000

Description

Description
Intermediate model designed to meet the requirements of the companies where joining operation is often required but not demanding particular high production. In respect to the model Z 650, it allows reducing working time and it permits higher efficiency thanks to:
stepless change of feeding speed from 10 to 25 m/min
possibility to change zig-zag pitch and height
automatic breaking of thread
electronic adjustment of the temperature.
The machine is supplied with one thread spool, tweezers, needles and antiadhesive liquid product.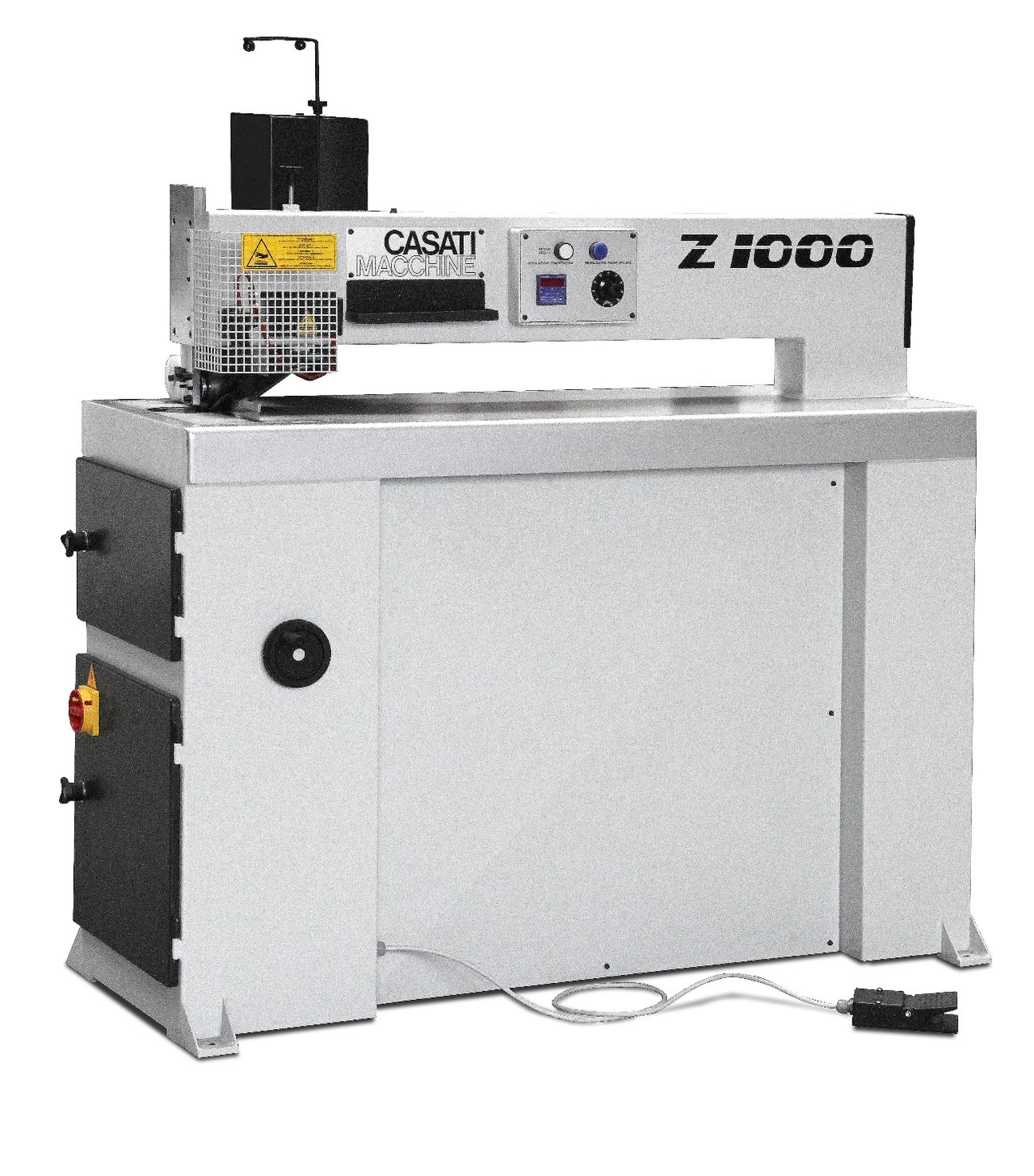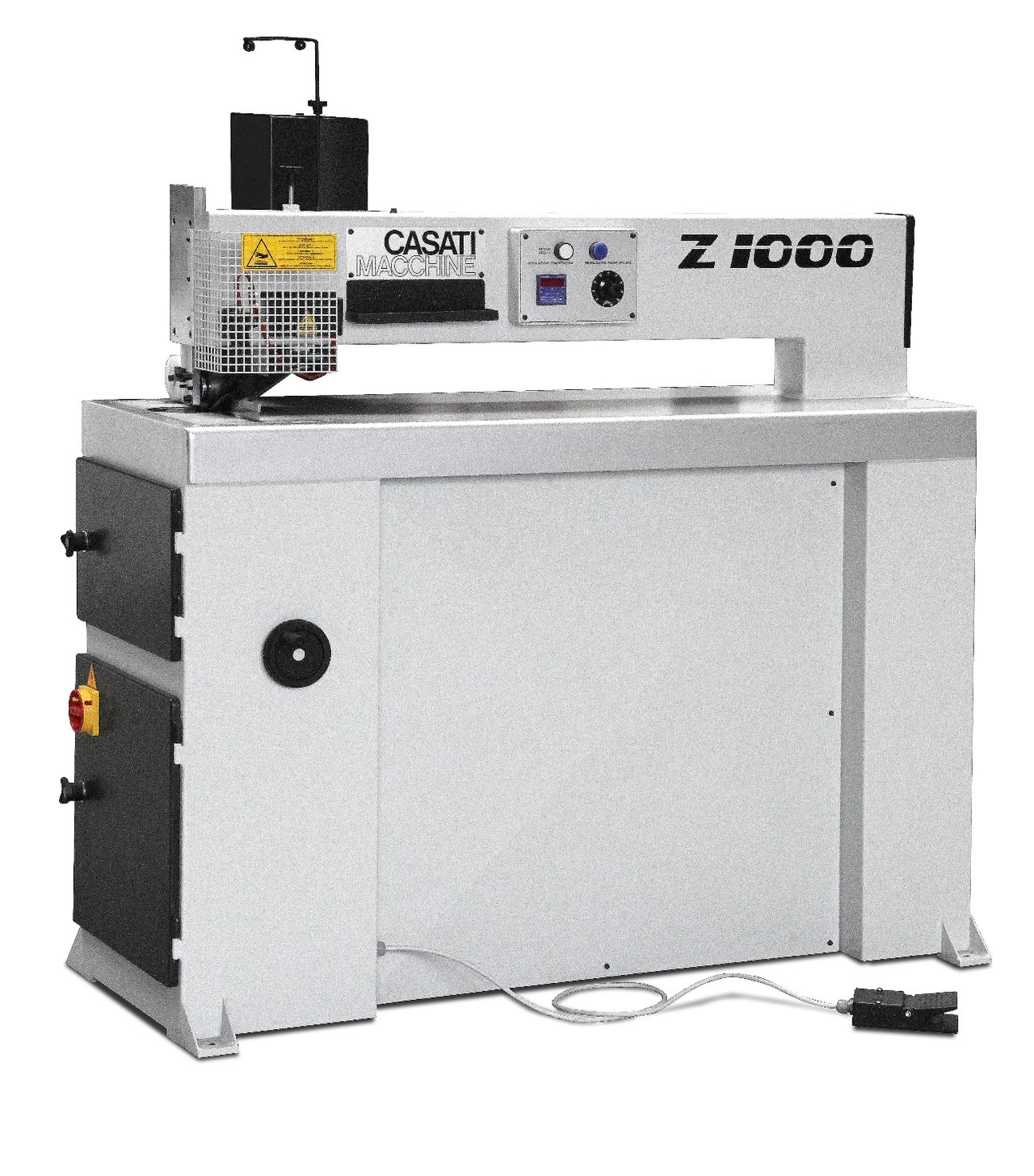 Continuous feed rate adjustment
Continuous adjustment of heater oscillation angular speed, irrespective of the sheet linear feed rate speed
Adjustable zigzag pitch and width
Electronic device for adjusting heating temperatures with ± 1°C precision, complete with display
Automatic start upon sheet insertion
Accurate determination of stopping and starting points by means of a brush-type switch
Automatic compensation of the disc drive for different veneer thicknesses
Automatic thread cutting upon ejection
Ease of intervention and limited maintenance costs
The QUALITY of the wooden product for furnishing is judged by the dress, that is, by the covering in jointed veneer slabs. In the production of cabinets, panels, doors, the perfect trimming of the veneer slabs and the subsequent perfect jointing are fundamental operations.
CASATI MACCHINE makes available to users, who set the goal of QUALITY, decades of experience in the production of thermo-adhesive wire cutters and splicers for companies of all sizes.

Tecnical features

Tecnical features
Dati Tecnici
Technical data
Z 650
Z 650/i
Z 1000
Z 2000
Sbraccio
Arm length
mm
650
650
1000
1200
Spessore impiallacciatura
Veneer thickness
mm
0,4÷1,5
0,4÷1,5
0,4÷1,5
0,3÷3,0
Velocità avanzamento
Feeding speed
m/min.
8
8
8÷18
10÷40
Potenza totale allacciata
Total installed power
kW
0,18
0,18
0,80
1,32
Consumo aria compressa
Compressed air consumption
Nl/min.
-
-
-
0,1
Pressione esercizio aria compressa
Compressed air exercise pressure
bar
-
-
-
6÷8
Ingombro
Overall dimensions
cm
90x30x50
110x60x110
135x50x130
205x60x140